DRIVEN TO INNOVATE, DESTINED TO
    When Supporting Life is your company mantra, accountability is a given. Born of innovative brands that have built their respective categories, Meditech is the only company of its kind that offers decades of industry leadership, clinical experience and unrivaled expertise. We are relentlessly focused on improving the lives of patients and to becoming the partner of choice to respiratory specialists, anesthesiologists and their centers of care.
Learn more
Medical Equipment Solutions for Hospital and Clinics
"I believe in what we do, because our customers deserve our very best. The opportunity to impact a patient's life and solve customer problems motivates me to create and deliver learning and development programs that transform our organization and is why I love working at Meditech."
VP, Chief Learning Officer
View available positions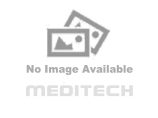 Created in 2016, Vyaire Medical is a company whose collective products have been used by medical centers and practitioners for more than 65 years.
The Vyaire Story
Meditech Equipment Co.,Ltd
Tel: (+86) 532 88702128
Fax: (+86) 532 88202178
Email: sales@themeditech.com

Manufacturer:89 Laosha Road,Building 69, Qingdao , Shandong Province, P. R. China 266035

Meditech is a Medical technology company based in China with headquarters in Qingdao.Our main areas of focus are healthcare and Medical devices for Hospital,Clinics and home.